Trip at Betacon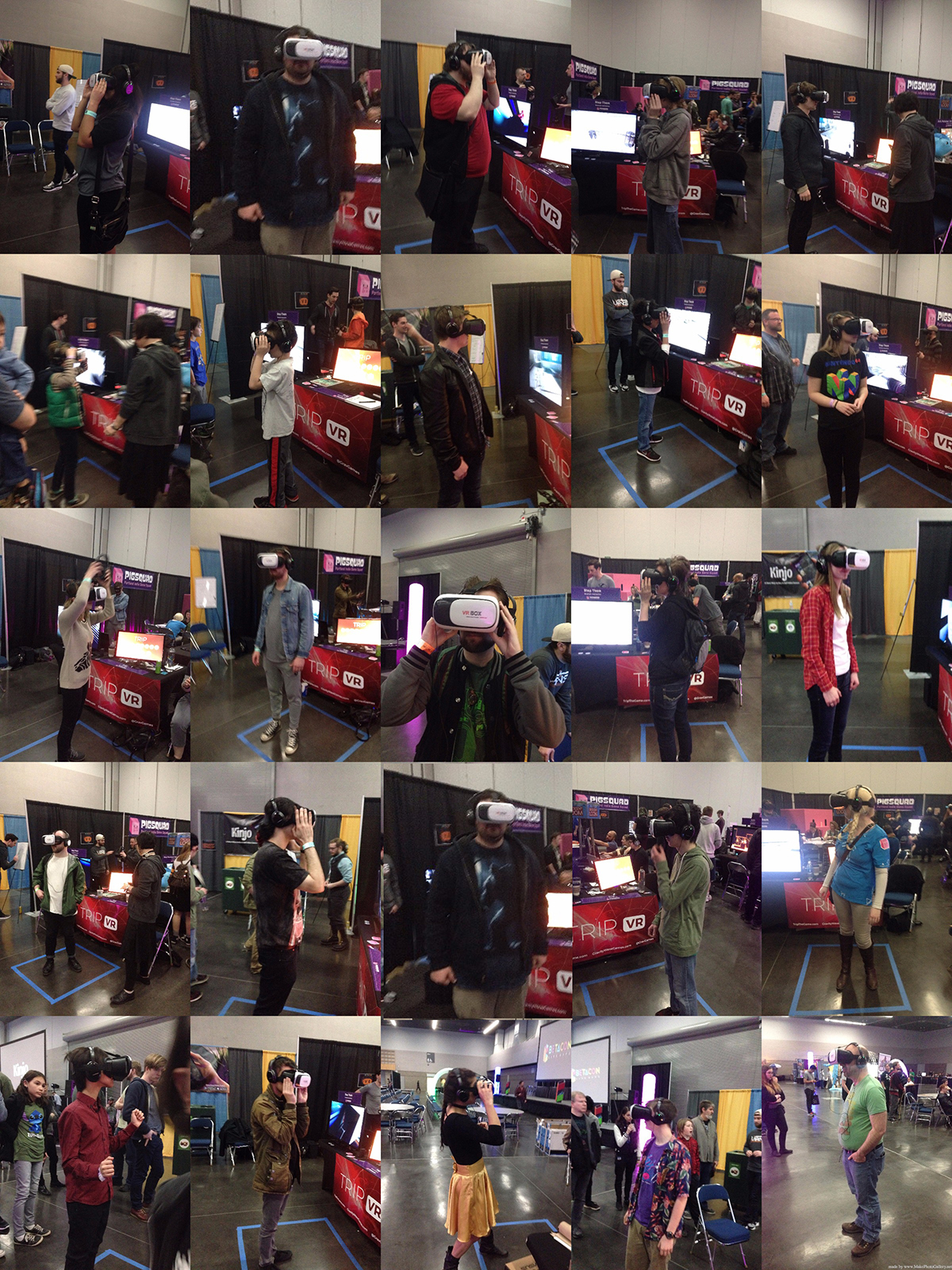 We dewomed our game for two days straight at Betacon. We got some great feedback and a great response. Our game was designed to minimize motion sickness, while keeping things fast and upbeat, and we really hit the mark. Very few complaints, and a lot of 'Trippers' got a chance to preview our game. Read more on our game page at IndiedDB.com

Overview:
"Trip" is an arcade game that blends beautiful colors, hypnotic rhythm and fast-paced action taking users on a peaceful voyage gathering the speed and energy to complete levels.. Bright colors and electronic music set the backdrop for exciting challenges and meditative gameplay.
Trip will be availabel for GoogleCarboard, GearVR, iOS, MacOS, PC and Android.
The Voyage:
Our game is an exploration of color, music and interaction and features popular electronic artists, hi-resolution graphics and innovative gameplay.
The experience for "Trip" is one that is both exciting and peaceful. Our award winning artists have crafted beautiful one of a kind environments and challenges.
Music:
"Trip" features a variety of ambient and trance music that as the player you help create through your interaction with the game environment.